Web Maintenance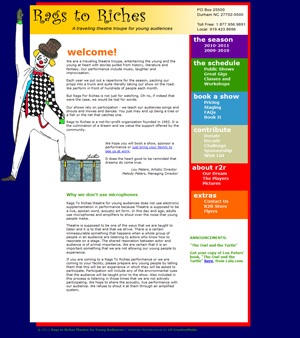 Once you have established an online presence for your business or organization, you need to consider regular website maintenance. Current information on your website is critical to growing an audience that will return to your website.
LD CreativeMedia will work with you to determine a web maintenance schedule that fits your needs. Your site may be well served by weekly or monthly updates.
Consider the following:
Does your business run specials or make coupons available?
How about an event calendar? When are the meetings for your organization?
When people look for your website, are there seasonal additions that may draw them in?
If you feel that the text of your website should remain the same for longer periods of time, you may want to consider updating other features. Simply changing pictures on a website can often generate more interest. If your business or organization distributes a newsletter or press releases, posting them to your website can be a great addition.
Website Maintenance and Updates that You Don't See
Even if you are convinced that your website content will remain the same for months on end, you will need some level of regular maintenance in place. Consider updates within the content management system and security updates to block hackers. Yes, your business website can draw the attention of hackers and fall prey to their evil schemes..
Let's for a moment consider WordPress – Most of the websites designed by LD CreativeMedia lately, use WordPress as a content management system.
Updates to the WordPress environment are released on a somewhat irregular schedule.
Plugins used to expand the capabilities of WordPress websites are also updated, sometimes due to a security risk or vulnerability found within the current version.
Hackers love to attack a dormant website, if your website sits unmonitored for an extended period of time it may fall prey to a hacker attack. This will likely result in:

Web content being changed. – Your content may be modified to lead visitors to another website or could be removed altogether and replaced with content created by the hacker.
Your online reputation can be ruined.
Visitors searching for your website may be warned that your website has been hacked and that visiting your website may harm their computer.
Email from your web domain may be flagged as SPAM
Are you ready to set up web maintenance for your website? Contact LD CreativeMedia today!