The Medicine Shoppe of Salisbury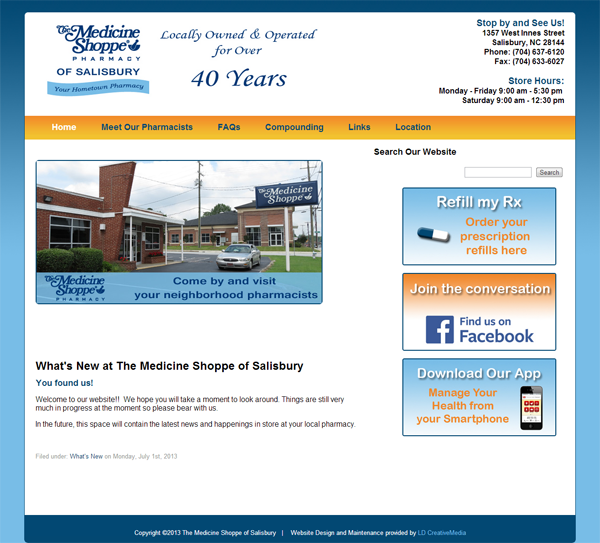 LD CreativeMedia is proud to launch a new website for The Medicine Shoppe of Salisbury.
This website highlights the services of this "hometown" pharmacy that has served the Salisbury community for over 40 years.
Visitors of the website will find answers to frequently asked questions about insurance coverage to disposal of old prescription medications. Follow the link to the pharmacy's Facebook page and you can join in on the latest happenings in store. There is also information on downloading the store's new app.
Update: As of 2015, The Medicine Shoppe of Salisbury now uses a webspace provided within the parent company's domain. The design produced by LD CreativeMedia is no longer active.