Responsive Website for Charlotte CROP Hunger Walk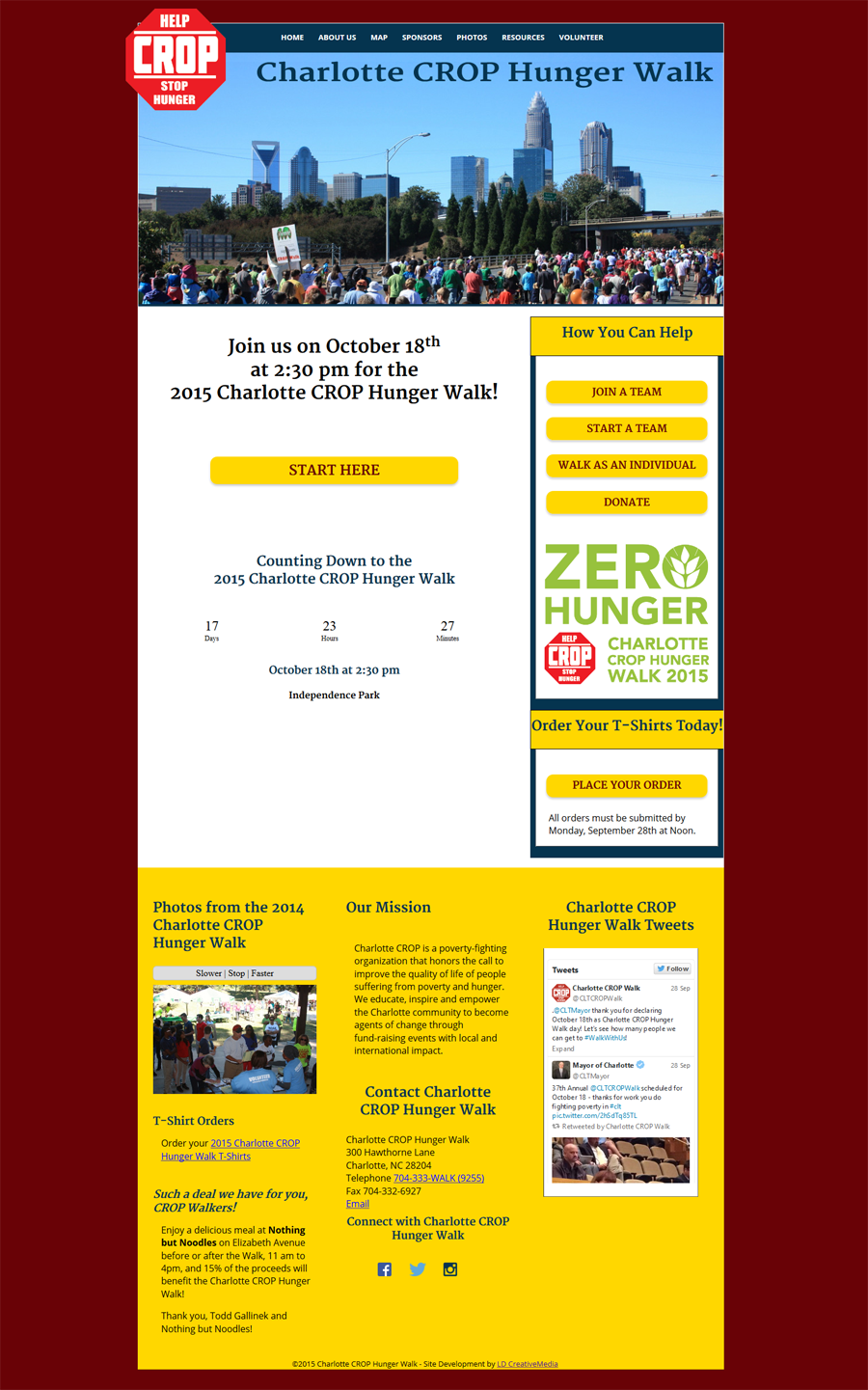 The Charlotte CROP Hunger Walk takes place each Fall as a part of a nationwide effort to end hunger and poverty in this country and beyond. Since the first Charlotte CROP Hunger  Walk in 1978, this annual event has raised almost $8 million in the fight against hunger, with nearly $2 million staying in the local Charlotte community to help organizations including Crisis Assistance Ministry, Loaves & Fishes and Second Harvest Food Bank of Metrolina  provide relief to people in need.
As preparations for the 2015 walk on October 18th began, the Charlotte CROP Hunger Walk needed a new website. LD CreativeMedia developed a mobile friendly, responsive website using WordPress as a content management system.
Visit charlottecropwalk.org for the latest information on the upcoming Charlotte CROP Hunger Walk on October 18th, news on future events and more importantly, information on how you can get involved with this worthy cause.