Blaze, the Horse Glowing In the Sun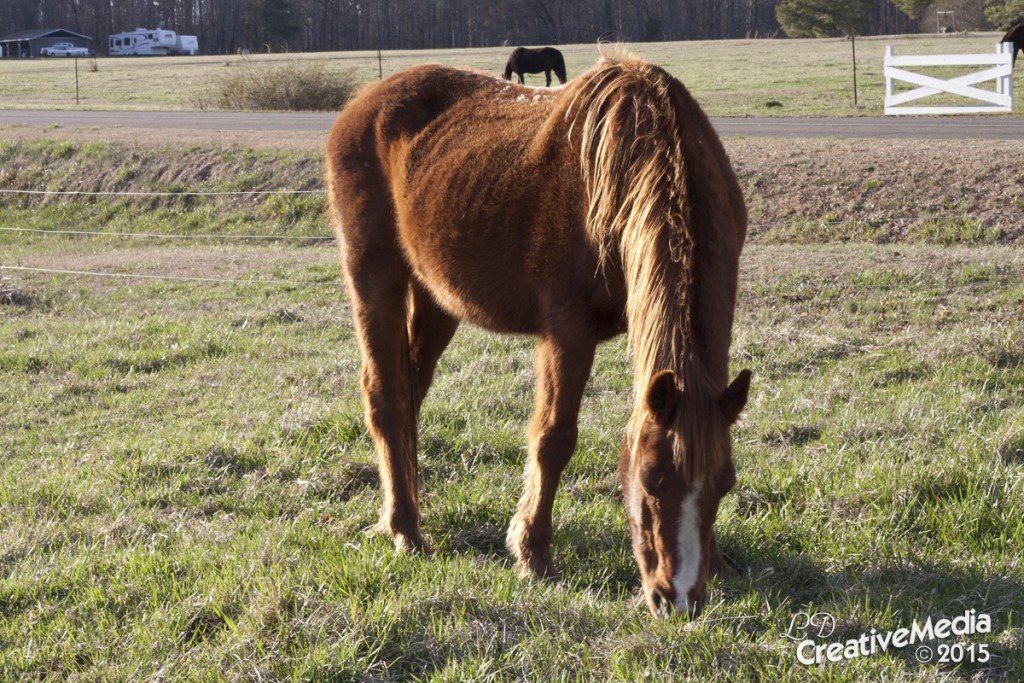 While visiting family in Oxford NC, I took a moment to walk among the horses. Of course since I did not bring them a snack, the horses were not at all interested in me. Nevertheless, I was able to get a few nice photos of them.
Blaze, shown here, seemed to be just glowing in the afternoon sun.
Here are a few more photos taken that afternoon.